Meet the Team
Carla Thompson, RN, BSN
Director of Bon Secours Richmond Hospice House and Home Hospice Program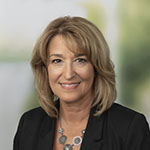 "You matter because you are you, and you matter to the end of your life. We will do all we can not only to help you die peacefully, but also to live until you die." -Dame Cicely Saunders
Ms. Thompson received her Bachelor of Nursing degree from Kaplan University and as a registered nurse since 1994 has provided nursing care in various settings including emergency department, intensive cardiac care unit, medical-surgical unit, and home care before finding her passion in hospice. She has served as a nurse leader for over 20 years in hospice and palliative care and over 15 years in hospice management. Ms. Thompson describes her dedication to hospice in this way, "I believe that everyone deserves to decide how they will live their final chapter of life and hospice care helps people have the opportunity to achieve peace and comfort while surrounded by the people they love." Ms. Thompson has served as the Director of Bon Secours Hospice and Community Hospice House since 2018.
Marc Flickinger, MD
Medical Director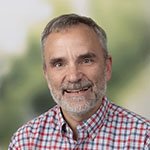 Dr. Marc Flickinger received his undergraduate degree from the University of Richmond in 1990. He completed his medical degree at Pennsylvania State University in 1994 and a Family Medicine residency at Eglin Air Force Base in 1997. Dr. Flickinger holds board certifications in Family Medicine and Hospice and Palliative Medicine. He joined Bon Secours Palliative Medicine in March 2016 after working many years as a full-time Hospitalist and doing some part-time Hospice work. Dr. Flickinger elected to pursue Palliative Medicine full-time because of his strong interest and desire to help people with serious illnesses make timely and informed decisions about their care. He became Bon Secours Hospice Medical Director in February 2020.
Kyle Clark, MSN, RN
Nurse Leader for Bon Secours Community Hospice House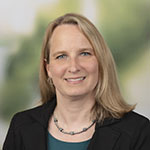 Kyle Cark received her Bachelor of Nursing degree from Virginia Commonwealth University and her Masters in Nursing Administration from Liberty University.  As a registered nurse since 2003, she has provided nursing care in the following settings including medical-surgical, telemetry, trauma, nursing education, and hospice.  Kyle has over 10 years of hospice experience in the areas of business development, case management, intake and in-patient care, and over eight years in hospice leadership. Her commitment and passion to helping patients and families care for their loved ones during their end of life journey is a life calling. A fun fact she has wanted to be a nurse since the age of 4 and loves every aspect of caring for others. Kyle currently serves as the Nurse Leader for the Bon Secours Community Hospice House since 2020.
Lawren Lewis
Facilities Supervisor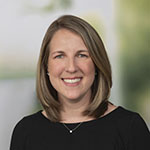 Lawren received her Bachelor of Public Health Education from James Madison University. She joined the Bon Secours Ministry in 2013 in the acute care setting with a focus in quality & safety. Lawren has a passion for reviewing and improving processes with the patients, visitors & staff as her focal point. She enjoys listening to bluegrass music & spending time with her husband, daughter & 2 dogs. She has served as the Facilities Coordinator since Fall 2021.
Ellen Manning
Volunteer Services Manager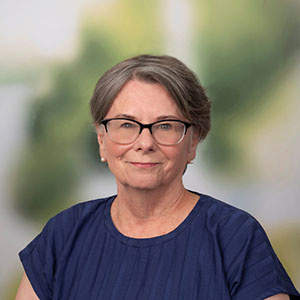 Ellen has been working in hospice for 14 years.  She was the fundraising and community relations officer for Hospice Support Care/Hospice House in Williamsburg Virginia for two years, worked as Volunteer Coordinator in Hampton Roads for three years and has been at Bon Secours Hospice as the Volunteer Manager since 2008.  Bon Secours has a very successful volunteer program with over 130 volunteers.  During her time at Bon Secours Ellen has started a Vigil Volunteer Program, Pet Therapy, Caregiver phone call program and the We Honor Veterans Program.